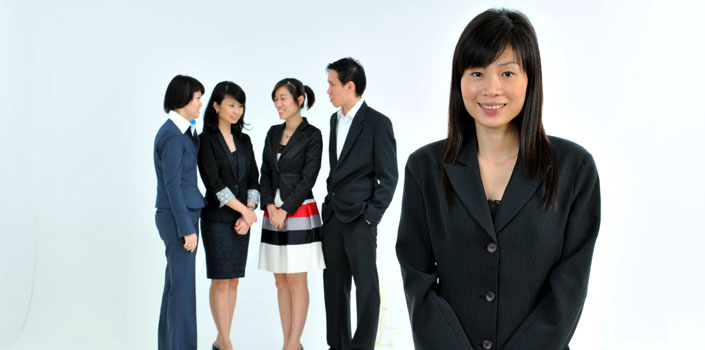 An exceptional mortgage business opportunity...
...for versatile and service-oriented individuals
---
The Qualities of an SMP Mortgage BROKER
1. Service-oriented with a sense of honesty and integrity
2. Mature and Versatile
3. Passionate with a driven desire to succeed
With a unique business platform exclusively focused on mortgage enterprise, SMP Consulting has remarkably positioned itself as a mortgage brokerage firm of choice. Our growth is chiefly credited to the vigor and commitment of our existing brokerage force, aimed at gaining industry expertise and financial success. Establishing a career with us gives you a great sense of achievement, an edge with full access to smart mortgage tools, and thorough training programs for reaching your business growth objectives while allowing you to enjoy healthy profits.
We value work-life balance, and we are very proud of the enjoyable work culture among brokers here at SMP. Come join us to enjoy a satisfying career with a dynamic and growing company.
SMP Mortgage Broker Job Description
---
As an SMP Mortgage Broker, you'll develop and nurture strong relationships with average home buyers as well as high net-worth individual and corporate prospects. You'll provide highly personalised service expertise in the mortgage industry with the aim of satisfying clients' expanding financial horizons. You'll build a rewarding and highly fulfilling career that gives you every opportunity to reach your true potential. Candidates with strong leadership potential will have the opportunity to grow and manage their own team of Mortgage Brokers.
Your Benefits
---
Brand Equity


As SMP continues to build on our corporate branding, you will be able to leverage our SMP brand to lend credibility to your work. Our business partners are well known for their high standard of work in their respective fields. Since an established brand is accepted and recognised by customers easily, you will enjoy group advertising and promotional leverage.

Proven Business Model


Our business concepts are proven with lots of hard work, investment funds, and tested ideas over the years of development and use. Our systems and processes were built for longterm success.

Superior Training Support


We emphasise and support the fundamental and continual training of our consultants. Each and every one undergoes comprehensive mortgage training before they embark into this career. On-the-job training is infused into the training package as well.

High Success Rate


We know what it takes to succeed. We have a system and process in place to ensure a high success rate in every project we undertake.
Requirements
---
These qualities represent the hallmarks of SMP Brokers:
Well presented with excellent communication skills
High levels of self-motivation, confidence, and initiative
Team player and excellent social networker
Strong analytical skills
At least 21 years of age
Minimum 'A' Level or Diploma in any discipline
Strong interest in and preferably experience with finance and property
Prior banking experience is an added advantage
Call us at 6100-9767 for an interview or email your resume/cv to This email address is being protected from spambots. You need JavaScript enabled to view it.
*Only shortlisted candidates will be notified*